So, I haven't posted or shared here in a while. I know, bad Evie! So, I'll go ahead and share a couple photos I've edited! Woohoo! Some of you may have seen these on Facebook already, but oh well.
This first one was what I submitted for
Shop Me Stunning
on the officials. Basically in this competition, the host submits a photo, one with bald sims, and an identical photo that has sims with hair. You're supposed to pick one, or both, edit them until your hearts content, and submit it. There are usually themes, for example this assignment needed to be taken at night. To view the before photo click
HERE
.

Now this next one is what I submitted for Canvas. The assignment this round was
"It's all in the cards! There are many types of cards out there and on them a lot of amazing under appreciated artwork. I want you to make a card... any kind of card... playing card, tarot card, etc. I'm pretty open with my interpretation of it!"
. So I went with my own unique card. I used Magic cards as a guide, and added the symbols at the bottom to give the card my own twist. To view the before photo click
HERE
.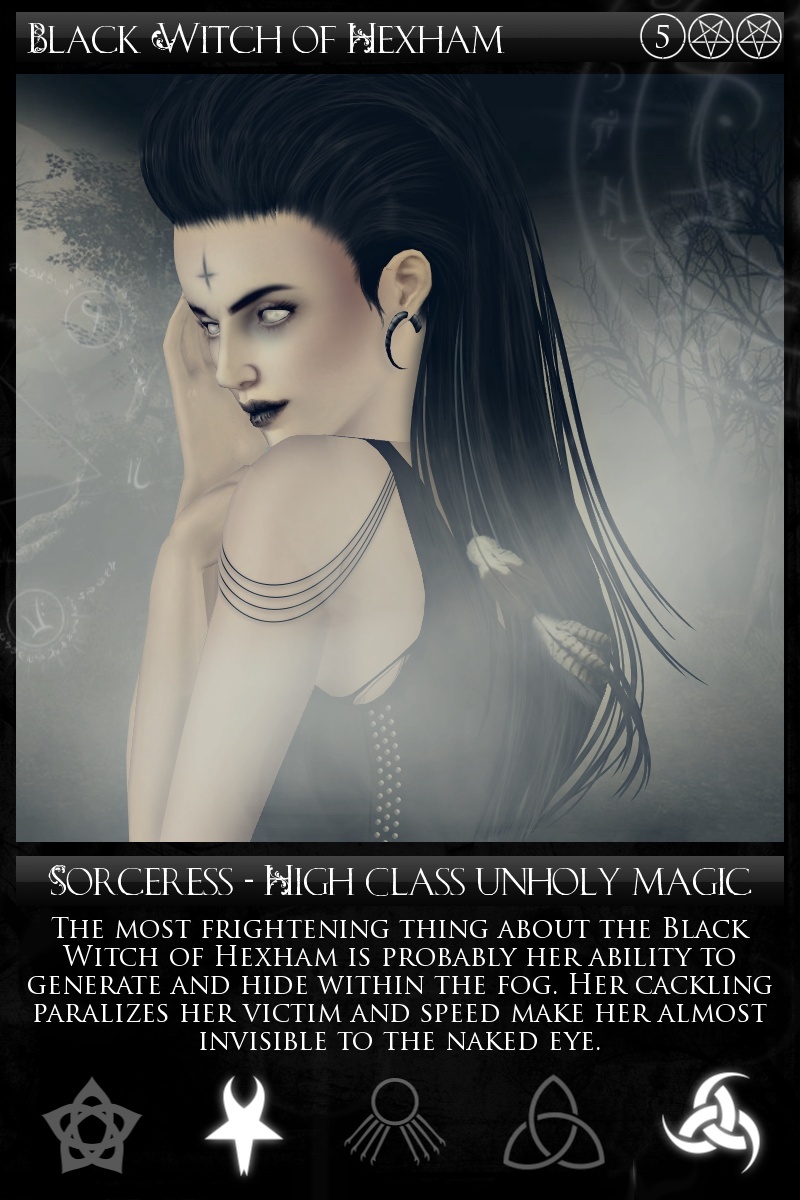 So, those are my two newest. I highly suggest viewing them full scale, just so you can see all of the detail and quality in the photos.